Integrated Marketing Agency: 9 Reasons Why You Should Use One
Now more than ever, organisations looking for marketing and communications assistance face a bewildering array of integrated marketing agency models.
Why should you consider using an integrated marketing agency? When the pressure is on to produce results, make money or deliver any business objectives, it can be tricky to pick the right partner or partners for your project. That not only means the right know-how, and the right skill sets, but the right scale and structure too.
Download our Top 3 integrated marketing campaigns: ebook
This blog aims to help you navigate the clutter, and will outline when it will be best to select an integrated marketing agency or maybe a variation on that theme. In essence, when you have a complex problem, you need a simple solution and integrated agencies are often best placed to devise and deliver those integrated marketing campaigns.
What is an Integrated Marketing Agency?
Although you may not get a complete consensus on this, as opposed to a single service provider (often called a boutique marketing agency) integrated marketing agencies offer multiple and complementary marketing services. Often offering several marketing solutions under one roof. How many you need to qualify is not an exact science, but generally the more the better, as you'll get more of a one-stop shop.
In our case, we have multiple marketing service areas that combine to form several solution areas, all using in house teams:
Strategy – from insight and market research through to an implementable marketing strategy or campaign plan.
Creative – from brand identity to ad design, graphic design, email marketing, landing pages, web design, digital campaigns etc. Getting your brand message just right.
Content – from copywriting to all formats of screen content, for all marketing channels while maintaining a consistent message.
Communications – all aspects of media planning & buying along with the disciplines of public relations and social media. From traditional marketing such as print advertising to digital marketing, the team uses different channels to target audience needs.
Event activations – from corporate industry conferences and hybrid events & exhibitions to experiential roadshows (this is more unusual to find under one roof).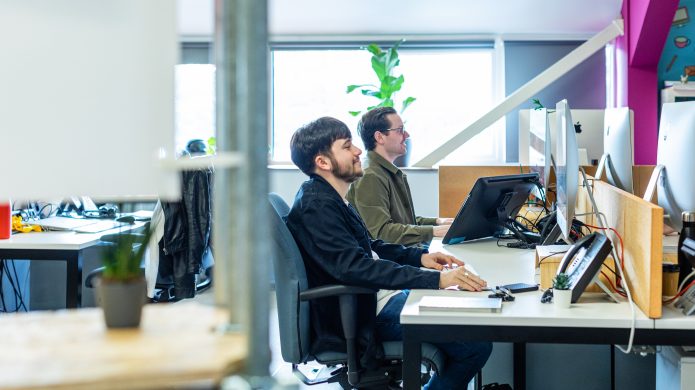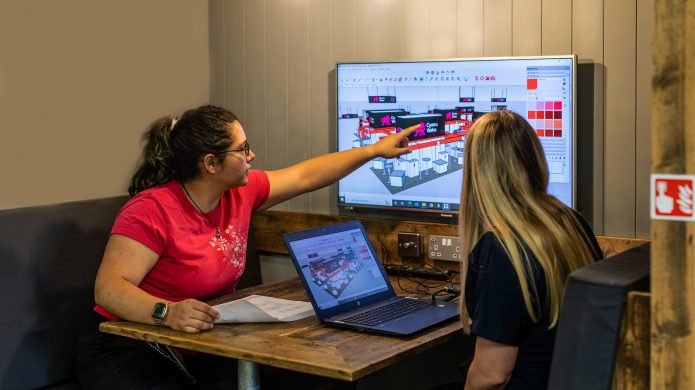 Why choose an intergrated marketing agency?
There are many compelling reasons, and here are five of the main ones:
1. Perspective
Integrated marketing agencies are relatively agnostic in what constituents are needed to provide the best solution for any given situation. If you have all of the tools at your disposal, you are not limited to only offering the ones you have. Faced with sourcing services outside an agency's area of expertise, they can mistakenly seem 'too difficult, too expensive or too hard'!
2. Joined up thinking
When you have a larger in-house team co-working on integrated marketing campaigns, you'd expect everyone to be on the same page. With fewer agency partners there are fewer aspects to get lost in translation.
3. Ownership of projects
Similar to the last point, many integrated marketing agencies would allocate a senior project lead to co-ordinate all the different marketing efforts of any campaign delivery, and this should eliminate grey areas where one agency could incorrectly assume that another owns an aspect of it. An integrated marketing agency should also have more ownership of overall business objectives, as part of an integrated marketing campaign.
4. Efficiency & price
With one integrated marketing agency providing multiple aspects of your marketing & communications in-house, there are less opportunities for multiple marking up of pricing. By the time a service has been outsourced through intermediaries, there may be 3 or 4 layers of 'profit' being added to your invoice!
5. Scale
Generally, integrated marketing agencies are by necessity larger organisations with the accompanying level of maturity & stability that brings. For example, we have been around for over 11 years with over 50 staff. Often integrated marketing agencies are also accredited and belong to organisations like the IPA (Institute of Practitioners in Advertising).
Are there any pitfalls or disadvantages?
The most obvious pitfall would be if the integrated marketing agency had an area of weakness hidden alongside areas of strength.
There is a 'Jack of all trades' paradox whereby the more things you do, the less good you are perceived at doing them. However, this doesn't have to be true. It is worth establishing if the integrated marketing agency is truly strong across all components in its own right.
Sometimes boutique specialists like a solid social media agency are able to offer very specific niche expertise. However, when dealing with agencies that fish in a small pond, the question is when does a niche or sector familiarity become a conflict of interest?
Watch out for white labeling and fronting. Some agencies say 'we do this' rather liberally. If you are not careful, you can unwittingly end up with many more suppliers under the banner of a supposedly integrated marketing agency. Collaboration is fine as long as there is full transparency and disclosure.
Using a raft of freelancers can appear cheaper although when termed 'consultancy' – maybe not so! Freelance help can be useful for tactical and short term projects, but managing them over time and getting them to co-ordinate can require a lot of skill and management time.
What should you look for in your ideal Integrated Marketing Agency?
1. Integration
This may sound fairly obvious but the ability of various in-house teams to work seamlessly together is important. There can be a tendency for teams to form a silo mentality, but this has to be countered by good process, collaborative culture, and shared goals.
An integrated marketing strategy needs an integrated agency.
2. Accreditation
Not necessarily exclusive to integrated marketing agencies, membership of trade bodies and associations is always on the tick list. Look out for one of the 278 IPA member agencies.
The Institute of Practitioners in Advertising, incorporated by a Royal Charter, is the trade body and professional institute for agencies and individuals working in the UK's advertising, media, and marketing communications industry.
3. Collaboration
Very few agencies can hand on heart deliver everything in-house, and so will partner with like-minded agencies to fulfil a project. Often it will be beneficial to draft in specialist help for certain aspects of a project for example, translation services.
The key here is that you know when and why this is happening, alongside who is in-house vs external. You will be able to take comfort and reduce risk by trusting pre-existing agency collaborations and their 'go to' networks built on previous success.
4. Chemistry
As with all enjoyable and fruitful long-term agency/client working relationships, there has to be good chemistry. You have to perform as one unit, and stronger relationships get you through the tough times in better shape.
Ideally there should be a good team synergy that matches agency and client-side expertise, experience as well as mindset.
Case Study for Visit Wales
When the Welsh Government was procuring for the hugely important areas of tourism through Visit Wales, business development and inward investment through Trade & Invest Wales, and nation brand – they had to get the optimal marketing agency mix.
The requirement of the content production and distribution contract was to find a lead marketing agency with true, integrated marketing agency credentials, but also the ability and flexibility to procure other services in a collaborative model under the management of the lead integrated agency.
The solution was to appoint us as lead partner of the C/O Cymru Collective. We created an in-house client team that includes strong project management under one roof and access to a wide range of integrated marketing solution areas.
The other key agency partners cover specialist and international public relations, as well as a digital marketing specialist. In addition to this, individual strategic and creative consultants are brought into the mix, but with delivery always consistently managed by the lead agency.
This model has proved highly effective, with the client able to access the best of all worlds in terms of content production and distribution, alongside the appeal of dealing through one briefing and procurement portal.
Download our "What is integrated marketing" ebook
Summary
Proof if needed for the integrated service approach, is that so many agencies that start off as single silo boutiques often expand into this model. In fact, many find this natural evolution occurs as a result of client demands and a frustration of not being able to deliver in-house.
Sometimes an agency really can do it all, but in reality, you may end up with a hybrid model with a larger lead integrated marketing agency supplemented by either specialist freelance or smaller agency help (preferably managed by the integrated agency). There are no hard and fast rules in this game, and one size will not fit all organisations, let alone all types of projects.
However, if you need simpler solutions to your complex problems, choosing the right integrated marketing agency would be a great start.
Like to know more about how an integrated marketing agency can help you? Get in touch.
Looking to collaborate on a project?